Congreso www.derechotics.com 2010 Ramón Miralles Mesa 3
Data d'actualització:
04/11/2010 01:54:14
---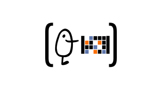 Creator:
Cotino Hueso, Lorenzo

Category:
Laws

Clasification Unesco:
Juridical sciences and law::National law and legislation::Constitutional law
Description:
Capacidad de tutela efectiva de los derechos LOPD en las redes sociales, por Ramón Miralles López, Coordinador de Auditoria y Seguridad de la Información de la Agencia Catalana de Protección de Datos. Mesa 3: Privacidad y la propiedad intelectual frente a la libertad de expresión e información en la red Congreso www.derechotics.com Valencia, 14-15 octubre 2010 Libertades informativas en internet: ejercicio, amenazas y garantías, Lorenzo Cotino (org.)
Labels:
libertad de expresión, internet, redes sociales, privacidad, derechos fundamentales
Resolution:
Score:
Sense puntuacio (puntuar).
Visits:

148
---
Regulation

Add comment
No comments